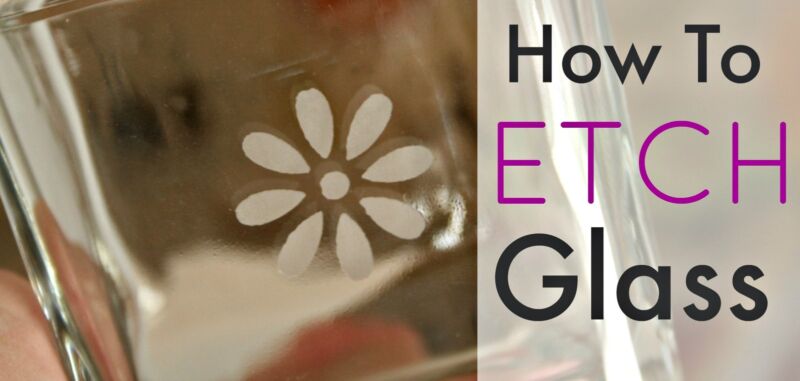 Glass Etching is one of those projects that looks like it must be difficult to achieve such a cool look.

I avoided it for the longest time and when I finally did try it, I was stunned at how easy it is.

It's literally just applying the paste, letting it sit and rinsing it off! Couldn't get easier than that!

With glass etching, you're able to create a frosted glass look, which is great for many practical uses as well as decorative. I've etched our last name on the bottom of our pyrex casserole dishes, which makes it handy when taking a dish to a potluck.

I've also etched designs on wine glasses or beer mugs for a fun look.

Armour Etch Paste is included in my Favorite Craft Supplies Collection.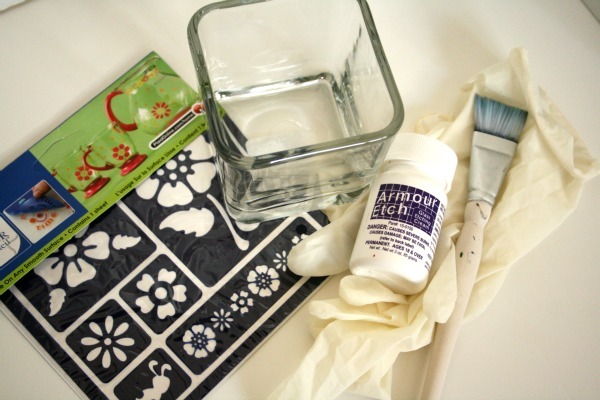 Here's what you'll need.
Painters tape if you're not using a stencil and you're going for stripes or something similar. You can see the fish bowl I etched on my site, Today's Creative Life.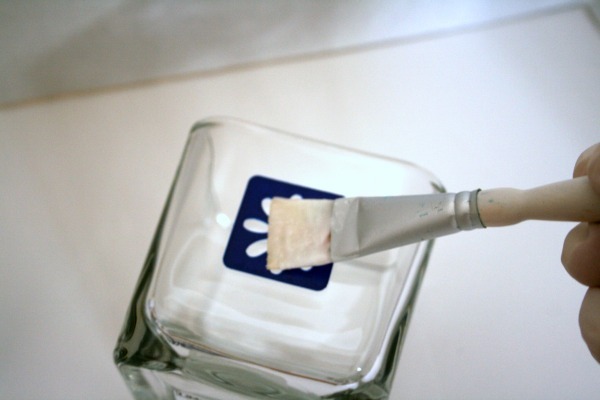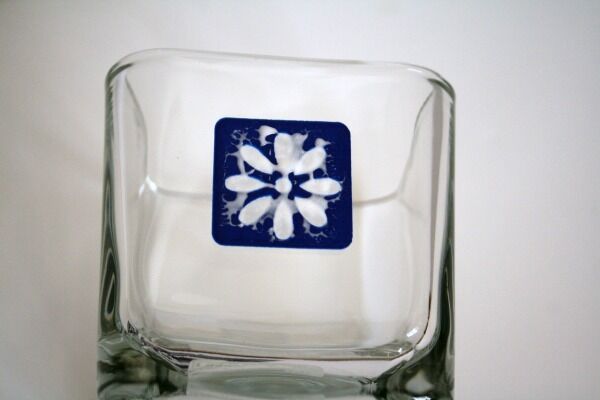 Once you've applied the paste, just let it sit for the suggested amount of time. I usually let it sit for at least 10 minutes.
After the suggested time, rinse under running water, pat dry and slowly peel the stencil off. Once it's dry, your etched design will show up!
** FYI - I use my utility sink, but etching paste can damage porcelain sinks if there is prolonged contact. After rinsing your project, be sure to rinse and wash the sink. This probably wouldn't be an issue with small projects like this.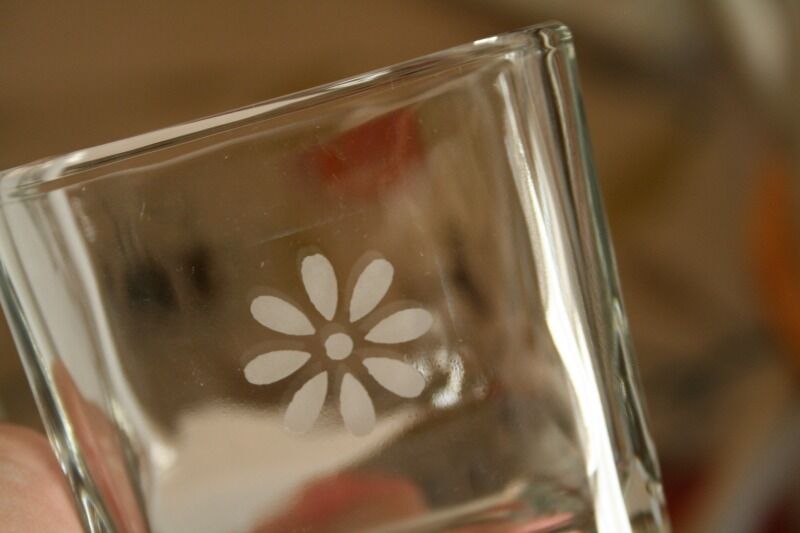 There you go!

Now your mind is swirling with all the cool projects you could do!
For more creative ideas, visit TodaysCreativeLife . com
Here are a few more guides by Kim.
Original article and pictures take http://www.ebay.com/gds/How-To-Etch-Glass-/10000000205248303/g.html?roken2=ti.pS2ltIERlbW1vbg== site