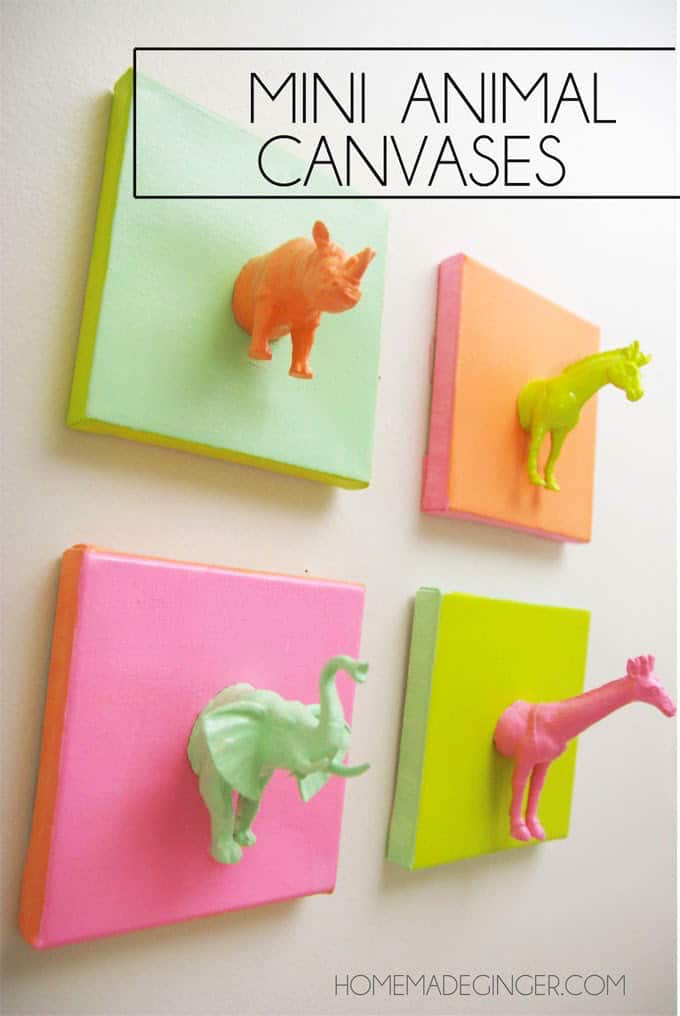 Hello everyone! This is Megan from Homemade Ginger and I'm so thrilled and honored to be a contributor for Mod Podge Rocks. I have a really fun and playful project to share with you all today. This is perfect for a nursery or kid's room and would also be a great gift! All the materials to make these mini animal canvases were very inexpensive and I absolutely love how they turned out.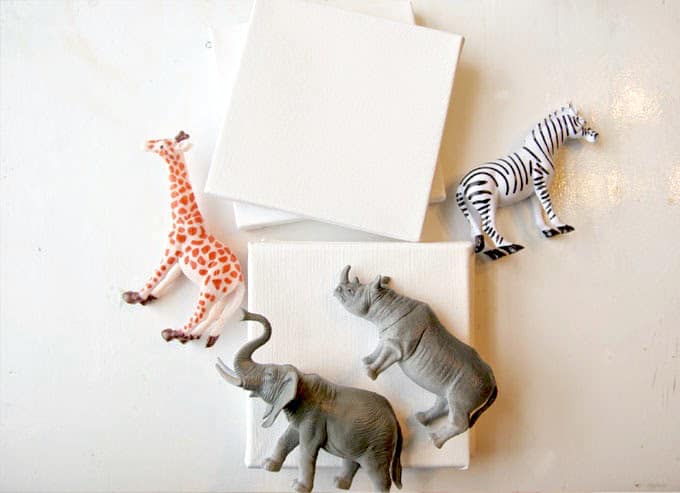 Materials: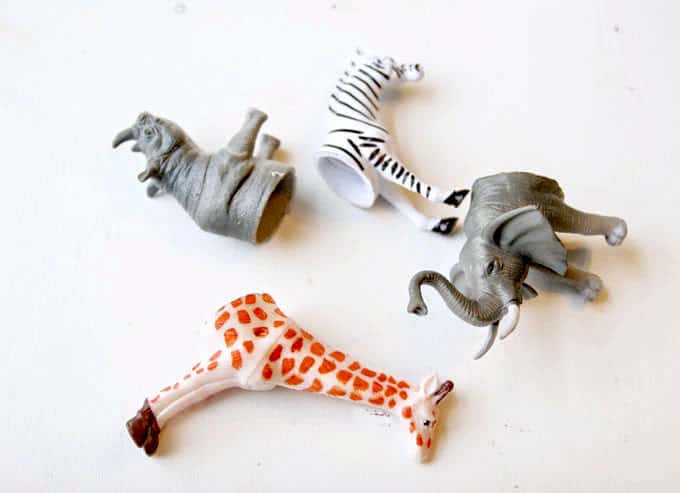 Step 1:
Begin by cutting your animals in half. I found mine at Dollar Tree. I was happy to find ones that were a slightly larger size than the typical tiny ones. To cut them in half, I used a heat knife. This worked really well, but I know not everyone owns one of these. I can be done with a sharp utility knife but it may take a little more elbow grease!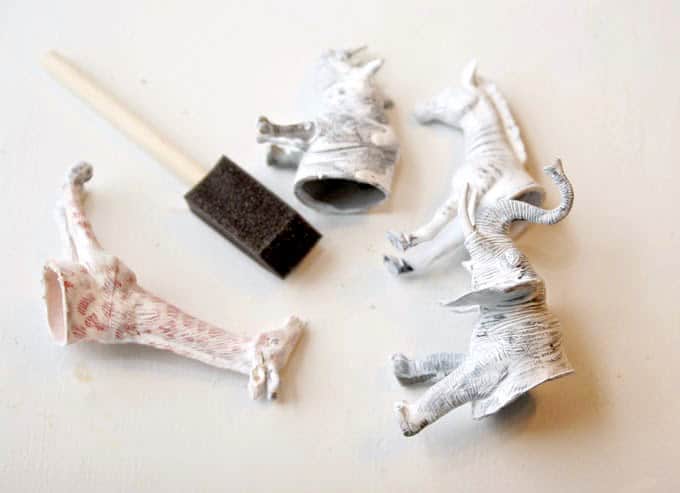 Step 2:
This is probably optional, but I decided to paint a coat of white primer on my animals. I figured it would save me from a few coats of the acrylic paint down the road.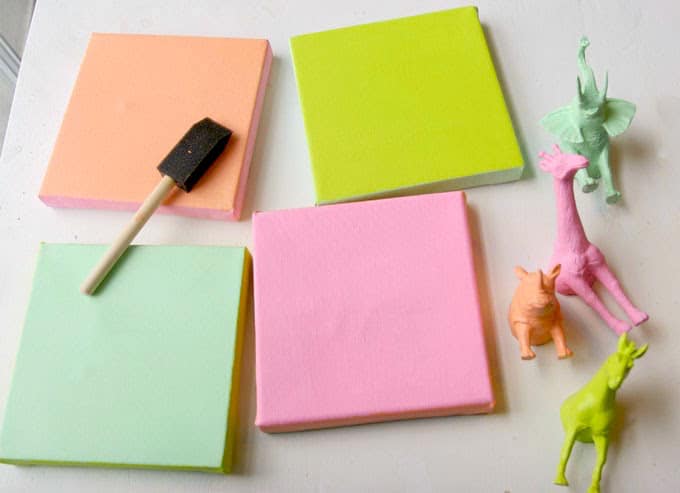 Step 3:
Once the primer is dry, paint your animals and canvases with acrylic paint. My animals all required about 3 coats and the canvases needed about 2 coats. To make it go faster, use a hair dryer in between coats to cut down on drying time! This is where you can get fun and creative, use boy colors, light pastels for girls or neons. Anything goes!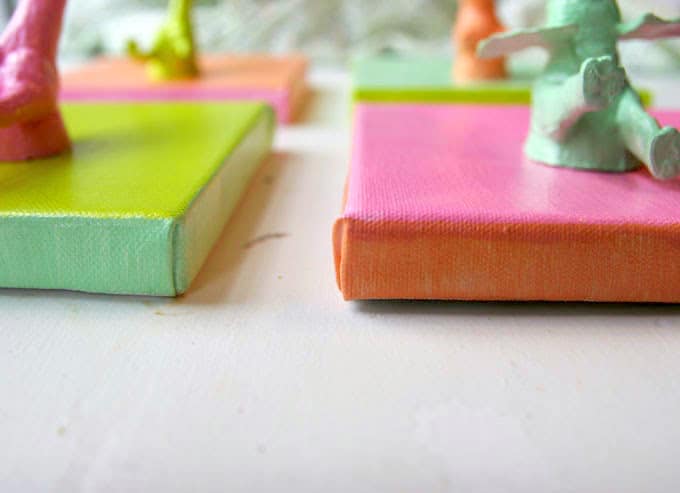 I painted the edges of the canvases in opposite colors to make it even more interesting and fun!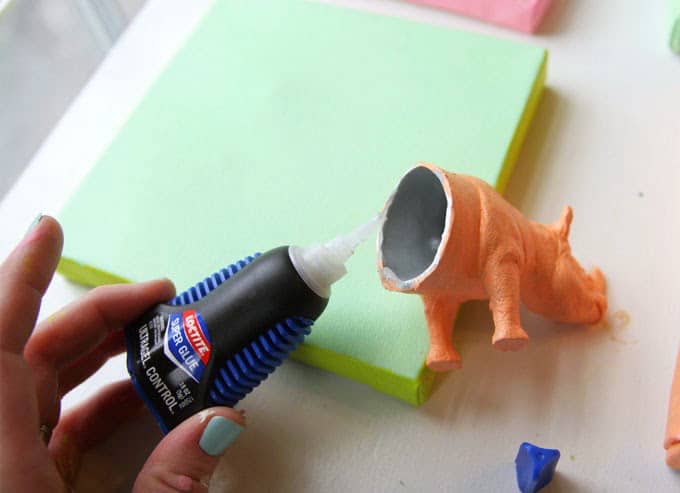 Step 4:
Once everything is dry, use a small bead of super glue to attach the animals to the center of the canvases. I decided to give everything a coat of glossy Mod Podge so that the animals and canvases both had the same shiny finish. You could definitely skip this step.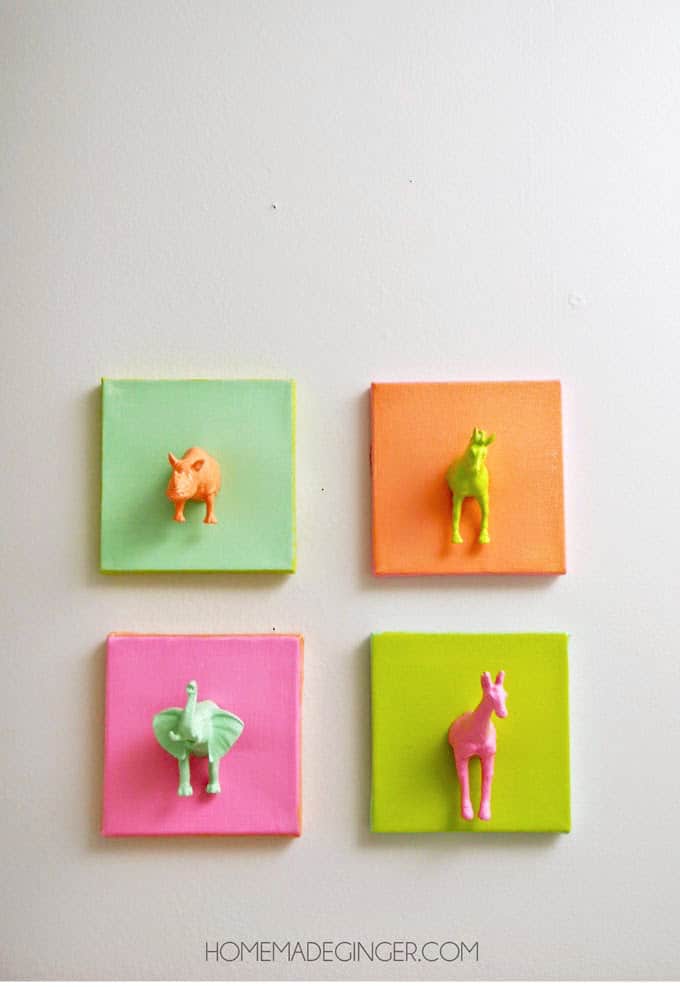 Step 5:
Hang and enjoy! I love how these look in my daughter's nursery. I'm considering using the back ends of the animals to add even more canvases.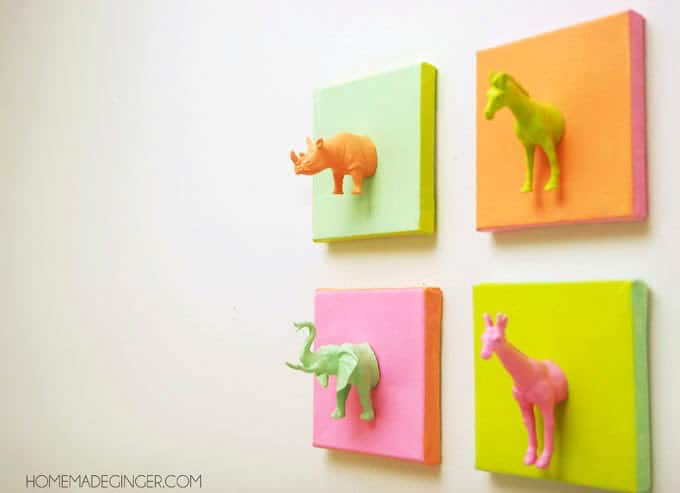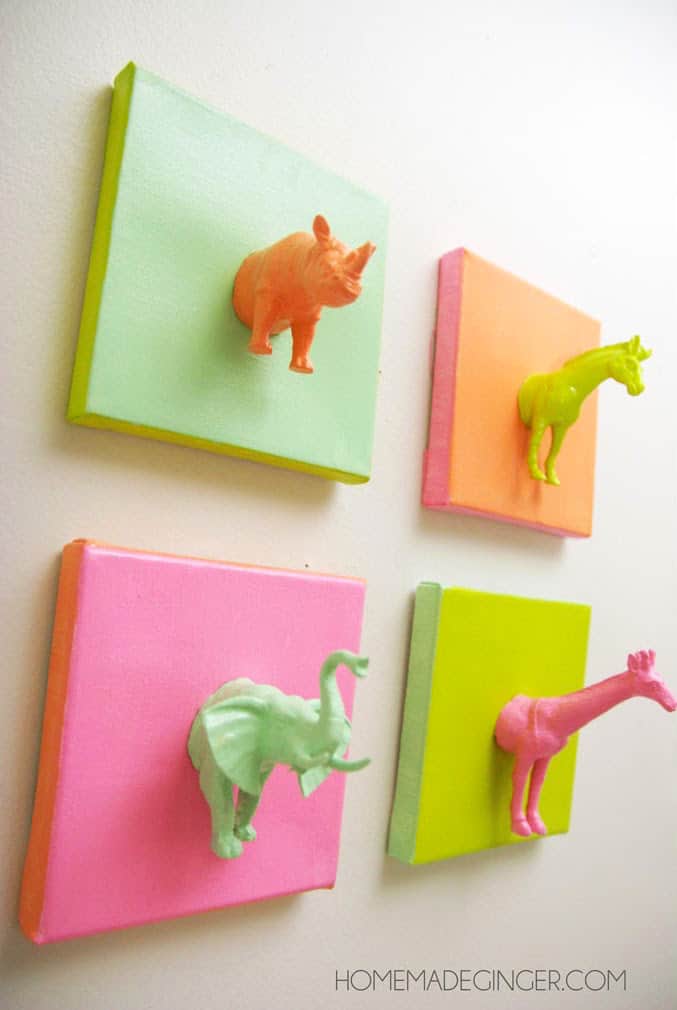 I hope you will try out your own version of these mini animal canvases! I'd love to have you pop over to Homemade Ginger and say hi! You can also check me out on social media:
Original article and pictures take http://modpodgerocksblog.com/2015/04/mini-plastic-animals-diy-canvas-project.html site