1. Turn the drabbest of sweatshirts into a cute li'l critterface.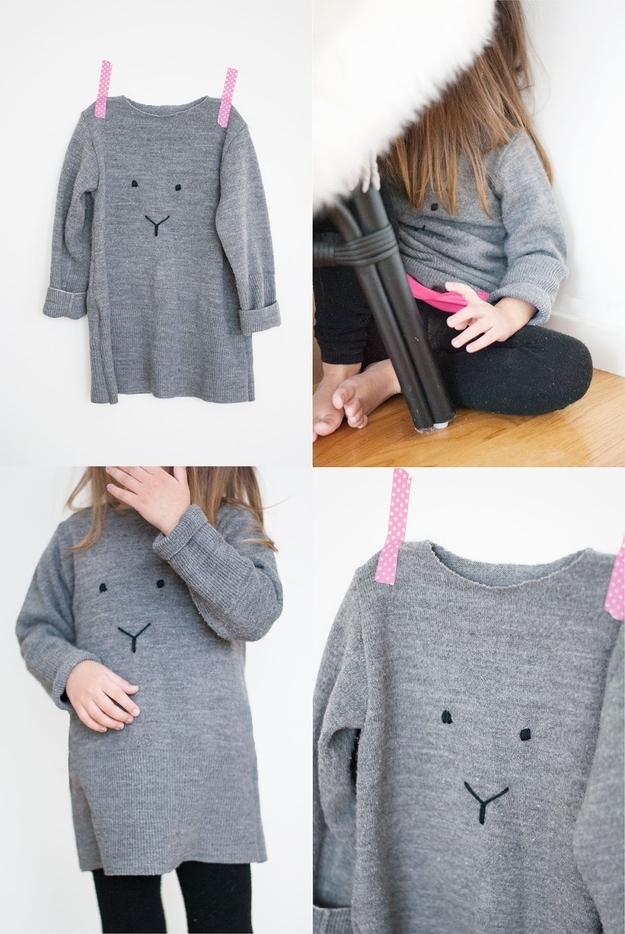 All it takes is a paint pen.
2. These animal pom poms would make amazing fuzzy Christmas ornaments for the twee-est tree in all the land.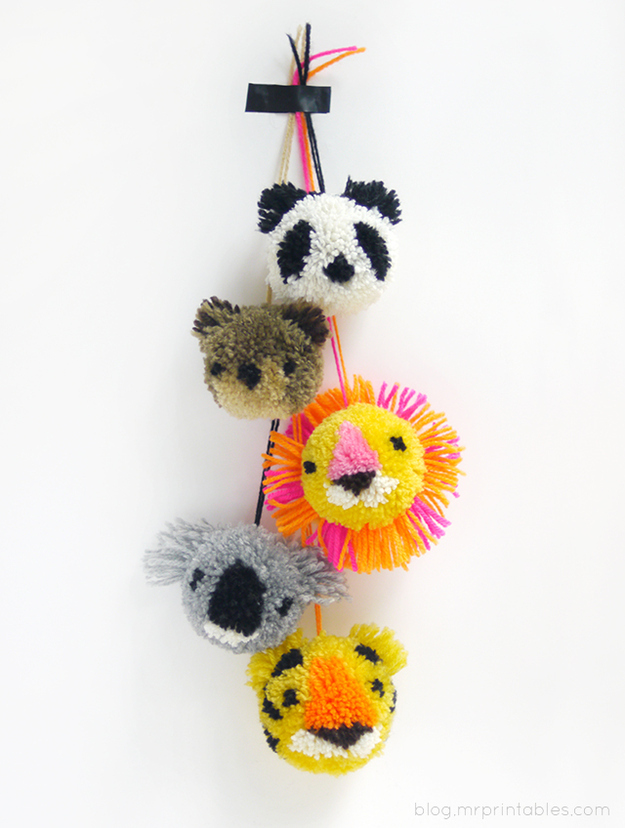 See how to make them here.
3. Give a kiss flipbook to someone you love.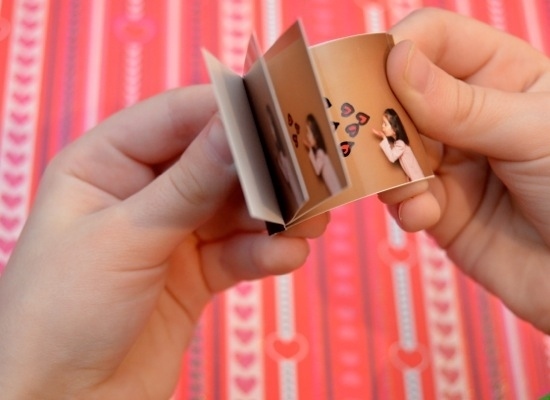 See how they did this here.
4. Get ready for summer with an ice cream cone garland.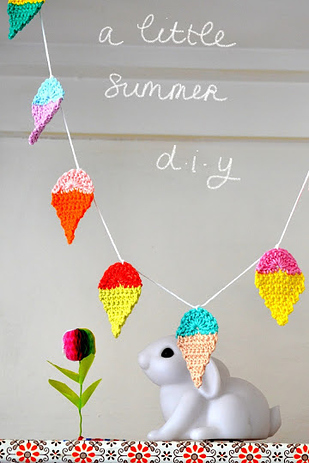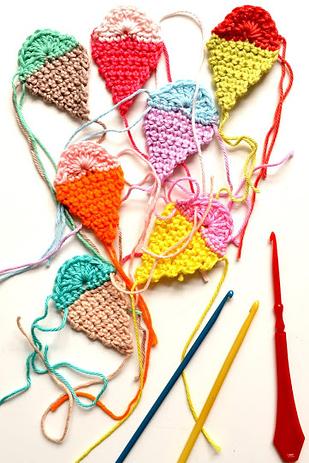 Get the crochet pattern here.
5. Your backyard has been missing this watermelon piñata all its life.
Get the directions here.
6. BBQs just got even better with these dinosaur corn-on-the-cob holders.
Get the directions here.
7. Meet your new best friend: The Ambivalent Mr. Toast Man.
At least he ain't burnt.
8. There's nothing twee-er than a cup of tea with a tiny note.
9. Here's the perfect mirror for cute tiny faces to gaze into.
Get the directions here.
10. These cat toe shoes are giving your regular shoes the side-eye.
Directions here.
11. Easter can not commence without adequately adorable bunny candy bags.
12. Ensure your birthday girl is the tallest person in the room with this 3-layer cake hat.
13. These cress cups make for the best beginner garden ever.
14. You know what they say: The smaller the crown, the cuter the queen.
Get a tutorial here.
15. This washi tape keyboard is officially called "Happy Keyboard for Happy People."
Directions here.
16. It's always cute o' clock with this tiny LEGO person timepiece.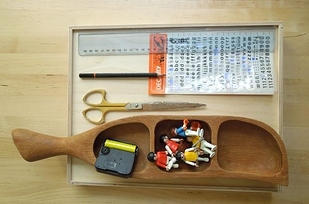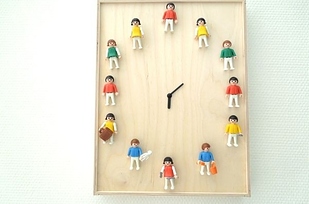 Directions here (in French).
17. The party never stops with these tiny hat earrings.
Get the DIY here.
18. These safety pin skates make the onset of winter just a little more bearable.
Use them as ornaments or gift tags. Directions here.
19. This cat plant pot is made from, no joke, the bottom half of a 2-liter soda bottle.
Cutest upcycling ever. Get the directions in here (in Spanish).
20. These boot liners will cheer up the rainiest of days.
Directions here.
21. This tassel ornament belongs on your favorite tree.
Directions here.
22. Welcome to your new happy place, Pom Pom Village.
I WANT TO LIVE HERE. Directions here.
23. These Swiss rolls are the most kawaii thing ever.
These kinds of cakes are super popular in Asia. Get the recipe/directions here.
24. Imagine setting your ring down in this adorable little bowl before doing the dishes.
It might just make a laborious task just a little more pleasant. Tutorial here.
25. Make a pincushion hedgehog from leftover yarn.
Maybe he's just undergoing an especially relaxing round of acupuncture. Get the pattern here.
26. Make a new friend.
Hi fluffball! Directions here.
27. Create the most whimsical art ever with these silly face stamps.
28. Every sip is a SQUEE with this easy bunny mug.
29. These macarons are just dripping with cute.
Edible markers will change your life.
30. Keep everything in one adorable place with this bunny tote.
Directions here.
31. (Here's the kid-sized option.)
32. The implicit key to maximum cuteness: kerchiefs.
Learn how to make one here.
33. The explicit key to maximum cuteness: baby Totoro costume.
Get the pattern here.
34. Use these pom pom napkin rings for the most delightful dinner party ever.
35. Give your tiny plant friends the pineapple planter they deserve.
Directions here.
36. These animal ear cake toppers will make any cake almost too cute to eat.
Almost. Get the directions here.
37. Try not to get pangs of hunger while making your very own donut charms.
38. These little cool cats are basically wearing stylish tube dresses of string.
39. Vintage fabric stamps make the coolest little gift tags.
40. Holy claws of cuteness:
Directions here.
41. Emblazon everything you love with tiny hand-carved eraser stamps.
Get the directions here.
42. And just when you thought you were over mason jars….
They go and redeem themselves by being adorable. Directions here.
Original article and pictures take http://www.buzzfeed.com/peggy/definitively-cutest-diy-projects-of-all-time?utm_term=.hujR3kOwJ&sub=2303365_1404401 site